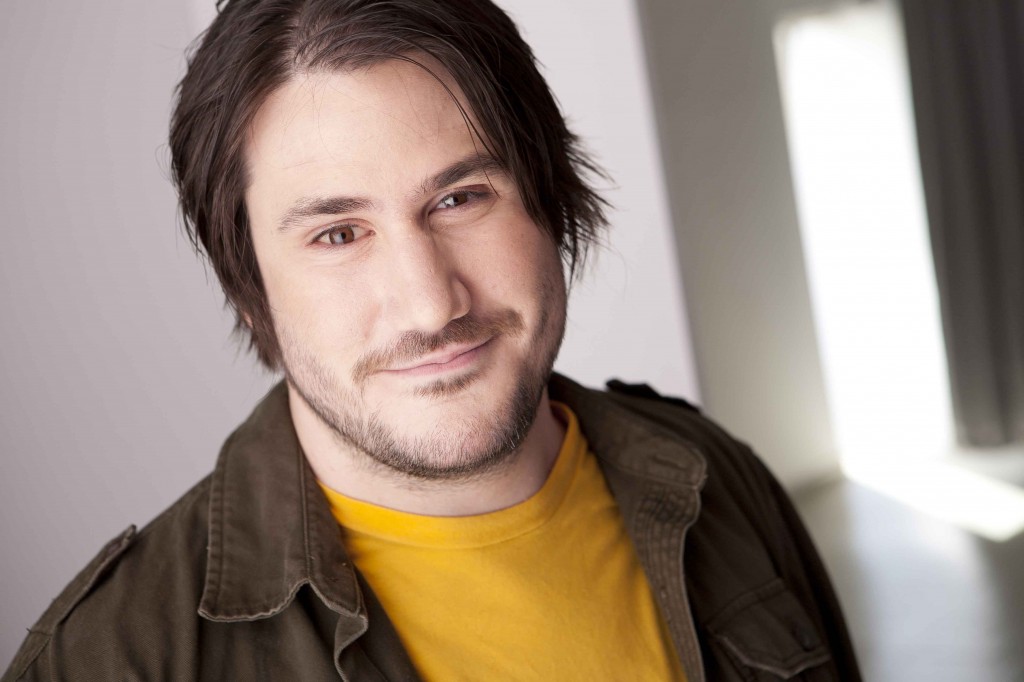 Hi. I'm Paul M. Guyet.
I'm a professional on screen and voice actor living in New York City.
UPDATED: Three new 2015 VO reels! Friendly, conversational and trustworthy, wry, rugged, strong and high energy and my animation reel! 

For the short version aka the "all thriller, no filler" version of this site, head to my tumblr.
Current
NYCC 2015 Coverage
Was lucky enough to cover New York Comic Con again this year! Here's my interview with the creators of The Venture Bros.
For more, go here. Seriously.
Just in time for Halloween!
First, we have some new Tomcat "Dead Mouse Theatre" TV spots…
…and, me, talking about spooky pancakes.
House of Fans 2015!
The new SNY House of Fans spots are airing now!
"Roommate"

"GOAT"

"Erase" music video wins contest!
Hope you're not sick of news relating to They Might Be Giants yet, because the video I did for their "Erase" video contest was selected as winner!
Directed by myself and my wife, shot and edited by long time collaborator, Phil Maniaci, and animated by Noelle Smith.
Interview with John Linnell of They Might Be Giants
After over two decades of listening to and loving their music, I had a chance to interview one of my favorite artists.
Two things you should know: I did not throw up and I was not wearing pants.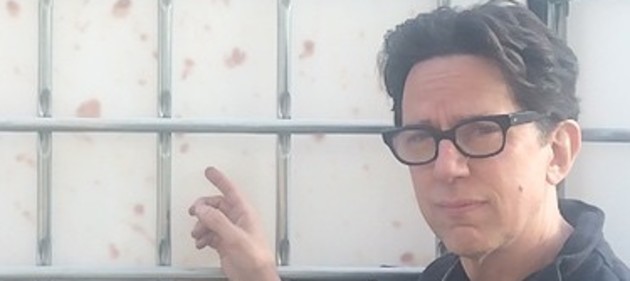 Interview with Bill Plympton
I had the pleasure of interviewing indie animation god, Bill Plympton, a few weeks ago for his new (really excellent) feature film, Cheatin'. HE DREW ME A FISH!
It was pretty cool.
The 2015 Radio Mercury Awards
The RMAs support and reward innovative, inspiring creative radio ads (my Target Everyday Collection "Tomato" spot won one back in 2012). For their call to entry this year, I helped Chief Judge, Jim Elliott (newly appointed Global CCO at Arnold Worldwide) explain what they never want to see in a radio ad. I've been dealing with the brand of shoddy copy that's parodied in this video for over a decade now, and getting to lampoon it was a true joy. Here's hoping we in the industry will see more original and interesting themes and ideas in 2015…or, you know, more conversational, friendly, not-announcery copy…whatever.
The Radio Mercury Awards take place in New York City on June 3rd.
Special thanks to Roger Becker of Just Voices for pointing the RMA folks in my direction.
University of Iowa Health Care
I've been with these guys (as well as the Miriam Hospital, the Rhode Island Hospital, and other Lifespan stuff) for a while now, and I love their work.. The sincerely will burn your cynicism to ASHES.
Wallow in my Greatness
Here are my personal 2014 career highlights.
Jockey – Supporting Greatness
Here's me doing a bad Nick Offerman impression. For money.
Replace "greatness" with "men's junk" and the spot gets a lot less obtuse and a lot funnier.
Season one of Dungeons & Dickery is WRAPPED.
Coming later this year, I'll be starring in a stop-motion/live action Dungeons & Dragons web series, entitled Dungeons & Dickery.
And we're going to be at New York Comic Con this falll.
Here's the trailer.
Stay tuned.
New York Comic Con 2014 – The Interviews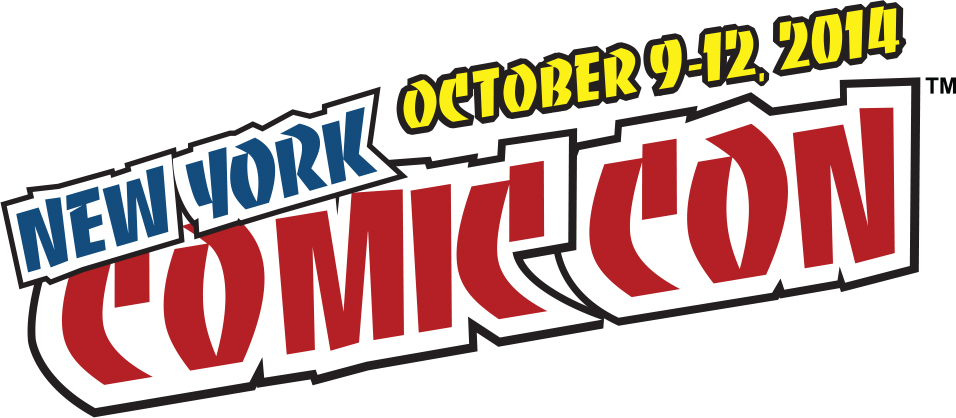 This year, I did press for Tofu Bandit Media and Stop Motion Dickery at New York Comic Con.
Here are the results.
American Dad! (Dee Bradley Baker and Rachael MacFarlane)
Rick and Morty (Justin Roiland, Dan Harmon, Chris Parnell and Sarah Chalke)
The Heart, She Holler (Alyson Levy, John Lee, Judith Roberts and Scott Adsit)
Thrilling Adventure Hour (Mark Gagliardi, Marc Evan Jackson and Ben Blacker)
Interviews with cast and creators of Adventure Time, Robot Chicken and more coming soon.
New short film, "Spam", SWEEPS THE 2014 24 HOUR FILM FESTIVAL!
I am now a talking fish. And I'm trying to help you lower your triglycerides.
Let me help you.
LensCrafters Global "Eye Love" TV campaign – I enjoyed the simple beauty of the copy and I think I managed to bring it out.
Our Bar – I am one of the newest members of Our Bar! Our Bar is a sketch group that performs the first Wednesday of every month at Failte Irish Whisky Bar in Manhattan. For information, check out the official Our Bar website.
Zantac – Yes. I am, indeed, Captain Zantac, the little firefighter that helps to put out tummy fires. Apparently, you can see me in drug stores in the coming months. Here's the first TV spot.
digressive_obscenity – My very own podcast, which won the Geekie Award for "Geekiest Guest Episode" and which was nominated for "Best Podcast" at the 1st Annual Geekie Awards (picture below). The first wave of episodes is up and I'm almost through with my second wave. Here is the podcast's website and here is where you can subscribe.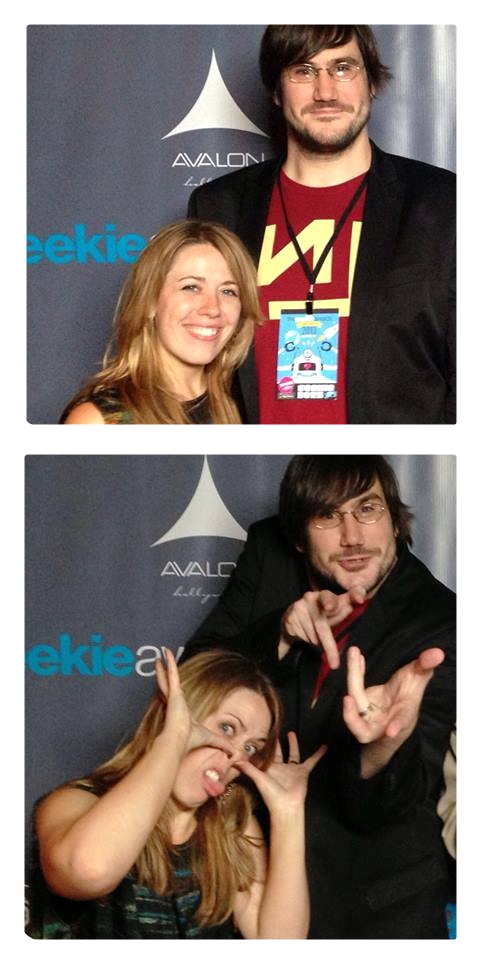 Upcoming 
BMW – "Gravity"
A new short film by French director, Bruno Aveillan, debuting the all-new BMW 7 Series, is coming this Fall, and I had the pleasure of lending my voice to the project. After its release, I'll also be the voice of BMW's global campaign. That's "global", as in, "all over the world, and not just in North America", Chris Pine.
Past
"The Everyday Collection" by Target – With the help of Radio Mercury Award-winning ad agency, mono, I have invaded the Great White North with my sexy, sexy voice talking all sexy on the radio! Listen to the sexy! Target Canada 1, Target Canada 2. And here are the brand new spots (released at the start of September) that are currently airing on internet radio (Spotify, Pandora, etc.) and non-internet radio: Bertolli Tomato & Basil Sauce, Coke Zero, and Pop Tarts Gone Nutty.

Tomcat presents Dead Mouse Theatre
I'm the announcer (and old timey radio announcer) in the new, controversial Tomcat TV spots. TOO HOT FOR YOU!!!
Check out more of this dark and brilliant campaign from innovative ad folk Barton F. Graf 9000 here.
Toyota "Sick Day" radio spot – I sure sound like I know what the hell paddle shifters are, don't I? I also play the guy with bad breath in the right channel. Two words: Multi. Talented.
New York Stock Exchange – "Stages" – So grown up. So business. Here's a write up from AdAge.com. Looks like I'm back in bed with Digitas!
UNMAS (United Nations Mine Active Service) "Sweeper" project – At the end of February, I had the honor of working on what might be one of my first meaningful voice over project, that of the UNMAS "Sweeper" project, which debuted on the Day of International Mine Awareness (April 4th), at New York City's New Museum. In a nutshell, it's a program designed to help de-mine the planet of its over 110 million active mines, IEDs and unexploded ordnance. You can read a write up here and experience a part of the project by downloading the app and donating to the cause here.
Luxaire / Make-A-Wish TV & radio spots
Despite the pun, this is a really sweet campagne.
They Might Be Giants – "Am I Awake?" music video
Selected as one of sixteen finalists in the They Might Be Giants "Am I Awake?" video contest and then awarded one of only two Honorable Mentions by Judge John Hodgman:
"HONORABLE MENTION: Paul Guyet, for the video I call 'Paul and Evil Paul.' …Paul's ideas are great, and Paul himself is an amazing presence on film–just such a lovable sasquatch."
Speakaboos presents ScrapKins "The Pirates Of Smelly Cove"!
A brand new story featuring me as Digger and Wrecks. Check it out here.

Speakaboos – The Speakaboos iPad app has officially launched! Updates occur every week or so with new stories and songs and whatnot, many of which feature me doing insane character voices. You can download the app here or check out the web site here. And here is my interview with Speakaboos' executive content producer, Amy Kraft.
Philip Tucker's CoffinCam
Phil Tucker's horror novella is now a free, thirteen episode podcast narrated by me. Available on iTunes. Head over to the official site and give it a listen.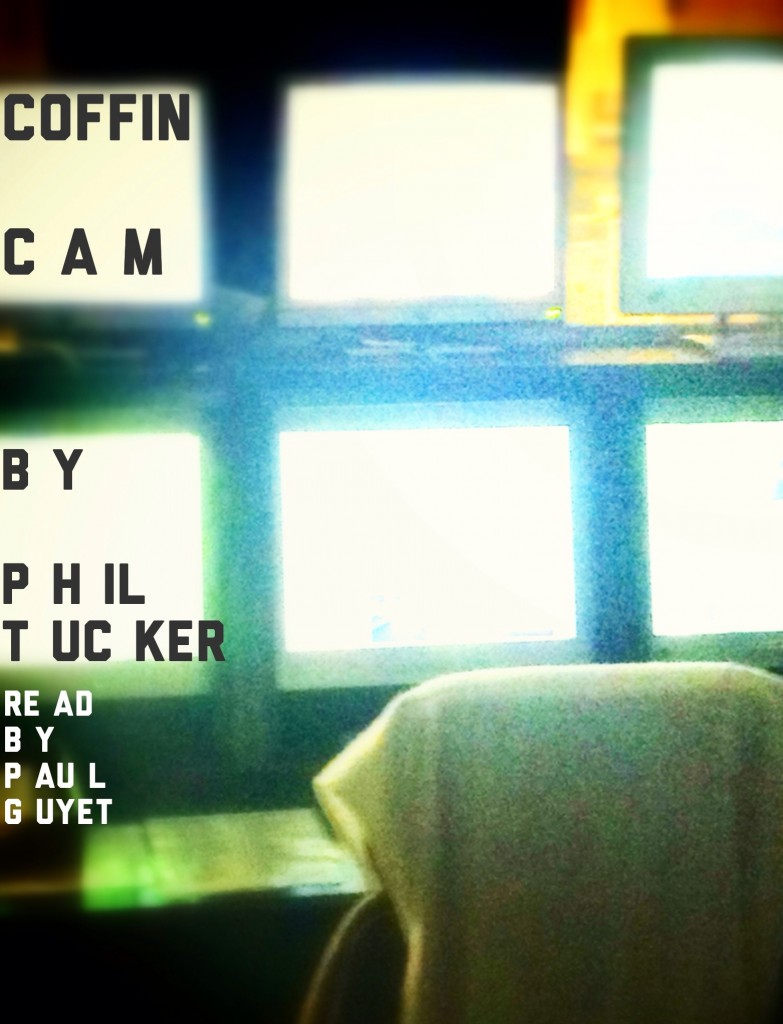 Suffolk's Bravest First Responders Emergency Services (FRES) PSA – If you live on Long Island or…on the Suffolk's Bravest web site, then you can now hear me promoting recruitment for volunteer firefighters and volunteer EMS personnel. Which is good. Check out the original artwork from Marvel Comics artist, Bong Dazo (Deadpool, Star Wars: Knights of the Old Republic, Avengers: The Initiative, Thunderbolts) and that thunderous score that will have people knocking over their televisions in order to rush out and become firefighters / EMS volunteers. And I helped.
Adam Rivera's "Grey World" music video – Written and co-directed by myself and Phil Maniac of Tofu Bandits Media, this will be part of Rivera's "multimedia love letter" to They Might Be Giants.
R&J Control – "Caught In The Dark" commercial – Created by the folks at Grey Sky Films and starring the delightful Sarah Coti and the slightly-less-delightful (yet very polite) me. And, no, that is not one of my machetes. Mine are bigger.
"Too Tall" – A short film, co-written and co-starring me. It was created for the 24 Hour Film Race and was selected as one of the top 20 films (out of over a hundred entrants). While the film itself is totally SFW…the themes therein will blow your mind with how horrifying and sexy they are. I'd say 92% horrifying, 8% sexy…with a 9% margin for error.
"The Electromagnetic Theater" – A "21st century radio drama" which has just wrapped up its first season. I'm featured in four of the six episodes, playing various roles. You can follow, like, subscribe to and download the podcast here. Two brand new stories (both featuring me) were exhibited at 2013's Photoville, which took place at the end of September in Brooklyn.
"Unker & Physia" – My very first web series! Co-written and co-starring me as Unker. It has been referred to as "quirky", "awesome" and "really awesome". Mostly by me, but other folks seem to enjoy it as well; however, I insist that you judge for yourself how utterly, unbelievable awesome it is.
There is also a whole bunch of other stuff from my dark and troubled and silken-voiced past on the "Voiceover" and "On Screen" pages. Take a look…if you dare!
I'm represented by Suzy Friedman of Friedman-West: (718) 934-1342